We're Copywriters Who Understand Content Strategy
We help our clients (and their clients) achieve their design and marketing goals by communicating effectively across all of their channels, on-message, on-brand and on-demand.
Why? Because content without strategy is nothing more than noise that's doing a disservice to your company and brand.
We create content that converts—content your customers and prospects will actually read and share with friends and colleagues.
Let us show you how our content solutions can help you to focus on what you do best, so your business, agency, or design firm can continue to thrive and grow.
Inbox us today for more information at [email protected], or click below to set up a confidential consultation. We're here to help.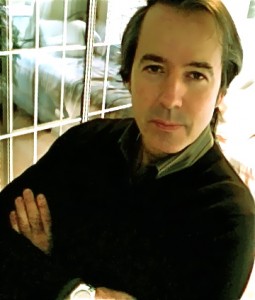 Hi, I'm Dom Crincoli: I'm a content guy. In lesser days they called people like me writers, but that's so yesterday now. 😉 After starting my career as a journalist and regular contributor to The New York Times, I've built my reputation as a corporate communication, content strategy, and marketing consultant during the past 20 years, helping organizations you'd recognize achieve their employee communication, content marketing, and intranet engagement goals. You could say I've developed some pretty good copywriting and content creation skills during this time along with a nerd-like fascination for content strategy. Right (gasp!), I actually like this stuff!
I'm not superhuman and don't pretend to be. I'm just someone willing to roll up his sleeves and perform the due diligence necessary to produce effective content strategy, information architecture and content creation—content that actually gets read and shared!
I have particular expertise in content marketing, content strategy, human resources and corporate communication strategy, and I was the PRSA Silver Anvil Award Winner with OTSP in 2013 for content development and demonstration of strategic expertise on GE's employee-led ecomagination nation sustainability initiative.
Since leaving my previous role as HR communication leader with Pitney Bowes, I've had the privilege of working with numerous Fortune 500 firms to solve their change management and marketing challenges since opening my practice in 2009. Through Crincoli Communications LLC, I've implemented strategic solutions that drove workforce engagement and equipped senior leaders with a two-way, interactive feedback and decision-making model.

In addition to output as a former journalist and regular contributor to The New York Times, I've been featured in IABC's Communication World Magazine and have lectured on social media in the corporate context at colleges like New York University and at various conferences, such as those sponsored by the International Association of Business Communicators and the Communication Leadership Exchange. My posts here at DomCrincoli.com have been picked up by Ragan.com, Intranet Lounge and many other online sites and publications, including Communication Strategies for Today's Managerial Leader, a leading resource for business education. You can view some published content samples right here on my Tumblr Blog.
Finally, when it comes to strategic communication planning, writing and editing, intranet content strategy and governance, and content marketing, I've had the pleasure of working with defense contractors like Lockheed Martin, banks like Bank of America, investment firms like Janus Capital Group, pharmaceutical firms like Thermo Fisher Scientific and Novo Nordisk, consumer advocacy organizations like Consumer Reports, hospital systems like North Shore LIJ, the world's largest outdoor advertiser, JCDecaux, sales training organizations like Lappin 180, and workforce benefits specialists like Lockton Companies and Hays Companies.

When not at work, my wife and I enjoy old movies, good books, and long walks in the woods with our brown lab, Mosby. I'm also a musician and sometimes acoustic singer-songwriter with two original CD music compilations of faith-inspired folk, blues and rock music. I'm one of the musical worship leaders and a committed board member at Harvest Time Church in Greenwich, CT, and also serve as the musical worship leader at Messiah's House, a gathering of Jewish and Gentile believers from Westchester County, NY and Fairfield County, CT. I've had the privilege of landing a few acting gigs as well, mostly Off-Off Broadway, including the following theatrical productions: Thane of Ross in Shakespeare's Macbeth (NYC, Nov. 2011), Archbishop Regnault de Chartres in Goodtime Charley (NYC, March 2012), Francis Flute in A Midsummer Night's Dream (NYC, August 2012) and two regional theatrical productions, appearing as Dean Martin in a New York Dinner Theater tribute to the Rat Pack (Dean Martin, Frank Sinatra and Sammy Davis, Jr.), A Night At The Sands Hotel With The Rat Pack, and a two-month engagement at The Schoolhouse Theater in Sanibel-Captiva, Florida, Fly Me To The Moon.
Again, feel free to inbox me today for more information at [email protected], or click below to set up a confidential consultation.