Navigate change. Get employees and stakeholders on board with even the most sensitive issues. Communicate effectively across all your channels. On-message, on-brand and on-demand.
How? With strategy and content from Crincoli Communications LLC.
We create content that converts—content your customers will actually read and share with friends and colleagues. Let us show you how our strategies and content can help your business to thrive and grow. Inbox us today for more information at dom@domcrincoli.com.
About Dom Crincoli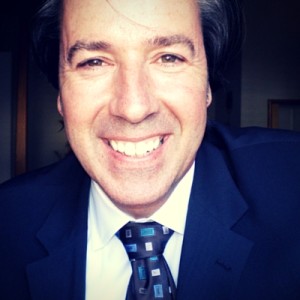 Dom is an award-winning corporate communication and content marketing expert with a track record of success in change management, human resources, social intranets, inbound/content marketing and public relations.
A former HR communication leader with Pitney Bowes, Dom has had the privilege of working with numerous Fortune 500 firms to solve their change management challenges since opening his communication practice in 2009. Through Crincoli Communications LLC, Dom offers strategic solutions that drive organizational objectives for workforce engagement while equipping senior leaders with a two-way, interactive feedback and decision-making model.
In 2013, Dom was the PRSA Silver Anvil Award Winner with OTSP for content development and demonstration of strategic expertise on GE's employee-led ecomagination nation sustainability initiative
Dom is also a professional inbound and content marketing consultant specializing in content creation and business growth and branding solutions for mid-sized organizations, such as Lockton Companies and Hays Companies, as well as blue chip firms like Bank of America and Janus Capital Group.
A former journalist and regular contributor to The New York Times, Dom has been featured in IABC's Communication World Magazine, has lectured on social media in the corporate context at New York University, and his posts at DomCrincoli.com have been featured in Ragan.com, Intranet Lounge and many other online sites and publications, including Communication Strategies for Today's Managerial Leader, a leading resource for business education. He's a strategic and creative thinker with an ability to embrace change and translate larger strategy insights into executable plans for corporate and social business.
Corporate Communication Consulting


Dom excels at strategic communication planning, writing and editing for internal and external communication functions, intranet content strategy and governance, content marketing and complex change management initiatives for various blue chip firms, including defense contractors like Lockheed Martin, banks like Bank of America, investment firms like Janus Capital Group, pharmaceutical firms like Thermo Fisher Scientific and Novo Nordisk, consumer advocacy organizations like Consumer Reports, hospital systems like North Shore LIJ, the world's largest outdoor advertiser, JCDecaux, sales training organizations like Lappin 180, and workforce benefits specialists like Lockton Companies and Hays Companies, offering best practice approaches for workforce engagement and consensual senior leader decision-making.
A former internal and HR communication leader at Pitney Bowes, Dom developed innovative ways to use the company intranet and portal communication to recruit, retain and motivate employees. He achieved record-setting usage rates for Pitney Bowes' Total Rewards engagement program among a geographically and functionally diverse workforce. Additionally, his work helped  generate 41% growth in dollars contributed to health savings accounts and health care (FSA) accounts, lowering corporate FICA. Dom designed and launched an intranet knowledge center, My Benefits & Rewards, which was visited by a quarter million employees during the first year and became a benchmark program for other companies.
Content Marketing Services

Dom is an accomplished business-to-business blogger and has delivered strategic marketing communications that doubled participation in continuing medical education courses at North Shore LIJ Hospital, the nation's third-largest health care system, He also provides strategic content marketing services for leading Hubspot Gold-Tier Partner agencies, as well as Lockton Companies-Human Capital Catalyst, Hays Companies New York City, and Chiropractor Susan-Sevensky. For business development and branding, Dom helps firms to find more leads and then to convert those leads into customers. Using a combination of target personas, content creation and online campaigns, he works to build more qualified traffic, convert traffic into leads, and then nurture leads into sales. He's also done work for various non-profits, including Harvest Time Church in Greenwich, CT.


Dom's passion for creative communication extends beyond his work in corporate communication. He graduated Cum Laude with a Bachelor of Science in Political Science from Jacksonville University, received a full scholarship to the Georgetown University Institute on Political Journalism, and completed scholarship work at The American University's Philosophy of Justice Semester before going on to complete first-year studies at The Pepperdine University School of Law. Professional membership affiliations include his current role as President of the Westchester County-Fairfield County (WestFair) chapter of the International Association of Business Communicators, membership in the Communication Leadership Exchange, and memberships in the Society for Human Resources Management, and the Association of Professional Communication Consultants.
Musician & Actor
Dom is also a musician, singer-songwriter and actor with two original CD music compilations and professional theatrical acting credits, including the Thane of Ross in Shakespeare's Macbeth (NYC, Nov. 2011), Archbishop Regnault de Chartres in Goodtime Charley (NYC, March 2012), Francis Flute in A Midsummer Night's Dream (NYC, August 2012) and two regional theatrical productions, appearing as Dean Martin in a New York Dinner Theater tribute to the Rat Pack (Dean Martin, Frank Sinatra and Sammy Davis, Jr.), A Night At The Sands Hotel With The Rat Pack, and a two-month engagement at The Schoolhouse Theater in Sanibel-Captiva, Florida, Fly Me To The Moon.
Crincoli Communications LLC: Proprietary Information, (c) 2016, All Rights Reserved.