About Dom Crincoli
Dom offers more than 20 years of corporate communication, content development and content marketing experience, including special expertise with intranets, social media, human resources, public relations, and digital marketing. He is best known for change management and intranet communication initiatives that bring a competitive edge in workforce recruitment, engagement and motivation.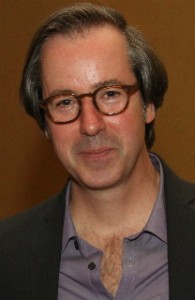 A former journalist and regular contributor to The New York Times, Dom has lectured on social media in the corporate context at New York University and his posts at domcrincoli.com have been featured regularly in Ragan.com, Intranet Lounge, and many other sites. He's a strategic and creative thinker with innate ability to embrace change, translating larger strategy insights into executable plans for the corporate and social media space.
Corporate Communication and Consulting Experience
Dom's areas of expertise include strategic communication planning, writing and editing for the internal and external communication functions, intranet content strategy and governance, leadership and management communication, Human Resources, and complex change management initiatives for various blue chip firms, including defense contractors like Lockheed Martin, pharmaceutical firms like Thermo Fisher Scientific and Novo Nordisk, consumer advocacy organizations like Consumer Reports, hospital systems like North Shore LIJ, the world's largest outdoor advertiser, JCDecaux, sales training organizations like Lappin 180, and workforce benefits specialists like Lockton Companies, offering best practice approaches to workforce engagement and consensual senior leader decision-making.
——————————————————————————————————————————-
Rumble Seat is a communication strategy and idea exchange exploring trends in corporate communication, especially social media in the corporate context. This blog explores the value of two-way communication, community enablement and dialogue on intranets and other emerging media platforms to help communicators drive workforce engagement and achieve a more consensual senior leader decision-making model.
——————————————————————————————————————————–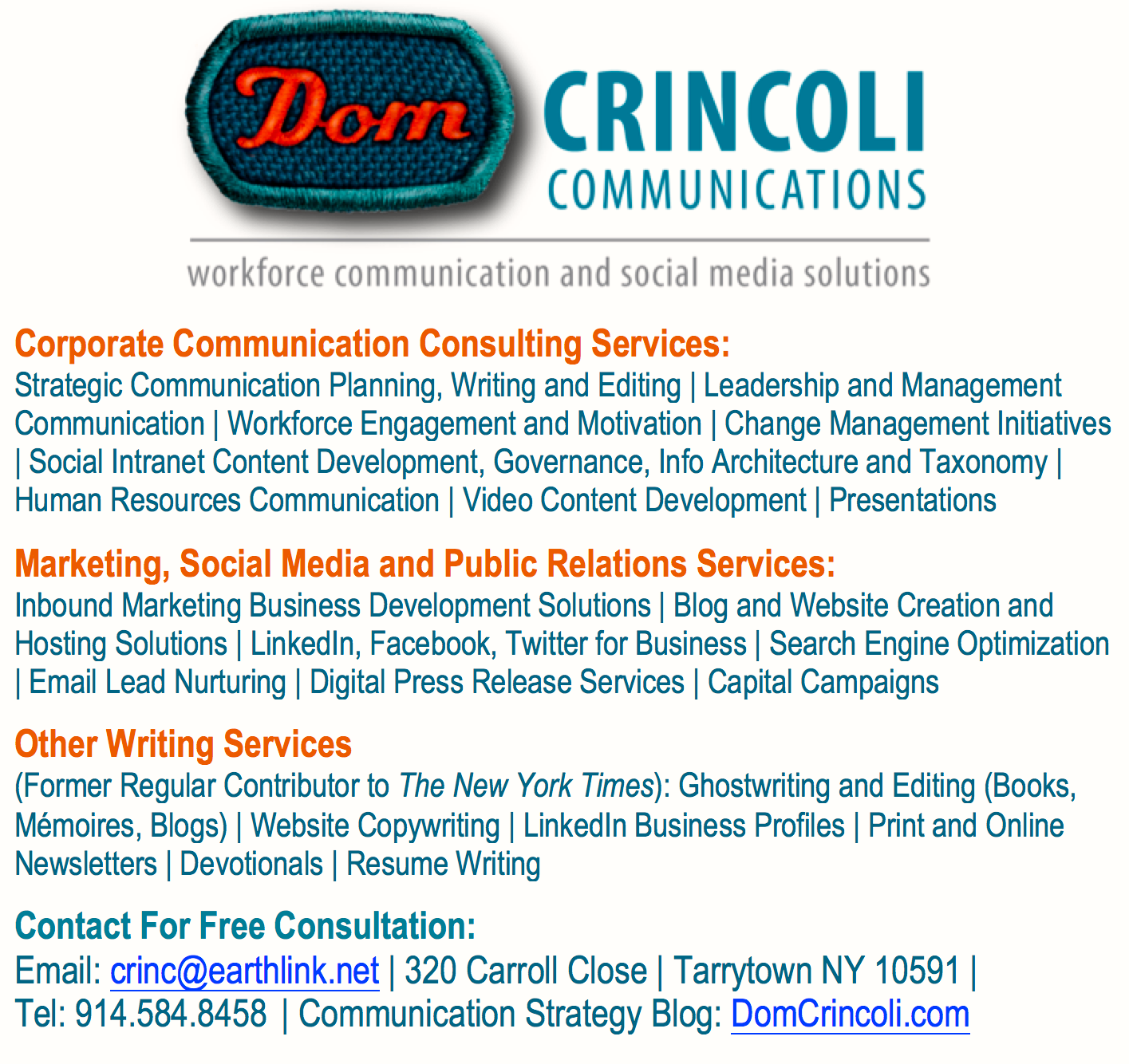 ——————————————————————————————————————————–
Corporate Communication and Consulting Experience (continued)
Dom devised and executed a strategic communication plan that doubled participation in a continuing medical education course, including intranet/Web content development and search engine optimization, for North Shore LIJ Hospital, the nation's third largest health care system, and has initiated inbound marketing/social business campaigns for the Lockton Healthcare Industry Practice, TimeStories, Robert Ruotolo, and various non-profits.
A former communication leader at Pitney Bowes, Dom developed innovative ways to use the company intranet and portal communication to recruit, retain and motivate employees. He achieved record setting usage rates for Pitney Bowes' Total Rewards engagement program among a geographically and functionally diverse workforce. Additionally, his work helped  generate 41% growth in dollars contributed to health savings accounts and health care (FSA) accounts, lowering corporate FICA. Dom designed and launched an intranet knowledge center, My Benefits & Rewards, which was visited by a quarter million employees during the first year and became a benchmark program for other companies.
Dom's passion for creative communication extends beyond his work in corporate communication. He graduated Cum Laude with a Bachelor of Science in Political Science from Jacksonville University, received a full scholarship to the Georgetown University Institute on Political Journalism, and completed scholarship work at The American University's Philosophy of Justice Semester before going on to complete first-year studies at The Pepperdine University School of Law. Professional membership affiliations include his current role as President of the Westchester County-Fairfield County (WestFair) chapter of the International Association of Business Communicators, membership in the Communication Leadership Exchange, and memberships in the Society for Human Resources Management, and the Association of Professional Communication Consultants.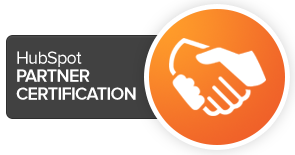 Musician and Actor
Dom is also a musician, singer-songwriter and actor with two original cd music compilations and professional theatrical acting credits, including the Thane of Ross in Shakespeare's Macbeth (Off-Off Broadway, Nov. 2011), Archbishop Regnault de Chartres in Goodtime Charley (NYC, March 2012), Francis Flute in A Midsummer Night's Dream (Hudson Park, NYC, August 2012) and two regional theatrical productions, appearing as Dean Martin in a New York Dinner Theater tribute to the Rat Pack (Dean Martin, Frank Sinatra and Sammy Davis, Jr.), "A Night At The Sands Hotel With The Rat Pack," and a two-month engagement at The Schoolhouse Theater in Sanibel-Captiva, Florida, "Fly Me To The Moon."
Crincoli Communications, LLC. Contact: crinc@earthlink.net; 914-584-8458; Proprietary Information, (c) 2013, All Rights Reserved,